Lakeside Children's Center Preschool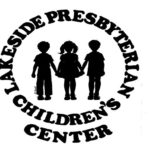 Christmas is the most wonderful time of the year. Particularly when we get to celebrate it with our children. The wonder on the their faces is magical.
As 2019 comes to an end, we want to thank you for all your support over the year. We have thoroughly enjoyed being part of your lives and are looking forward to another great year!
May you all enjoy this Christmas season and create memories that last a lifetime.
Blessings,
The Staff of LCPCC
Christmas Program – 12/4 at 6:30pm in the Sanctuary.
It is a fun event that will bring Christmas cheer to all. Please have children to their classroom at 6:15pm (please no earlier, the teacher that work to 6 would lke some time to freshen up). The Sanctuary doors will open soon after that, please enter from the main doors and not the side doors. Please do not bring food or drinks into the Sanctuary.
Fundraiser Updates!
Thank you to the many families that attended our Rubio's fundraiser, we raised $95.83. Our Box Top earnings were $63.90. See's orders have been placed (we raised $1,115.02) and are due in by 12/4.
With the money we raised from all three fundraisers we have a combined $1,274.75 saved for our secure entrance.
Speaking of safety – It is important that every parent co-operates fully with our illness policy for the safety and well-beings of all the children, as well as the staff.
Cold weather is here
N
ow is a good time to check your child's spare clothes in their cubbies. They may need to be changed out for bigger and warmer clothes. Please make sure you put your child's name on the extra clothes and their belongings. Be sure to bring a jacket for those chilly mornings.
Please slow down
There are residential homes and a retirement community near the preschool, please drive safely.
December 4
Children's Program @ 6:30
December 5
December 16
December 20
Happy Birthday Jesus Party
December 23 – 1/1 Christmas Break, Children's Center is Closed
January 2
December Curriculum
Themes
Bible Stories
An Angel brings good news
The Shepherds worship Jesus
Bible Verse:
"God loved us and sent His Son"
Alphabet
J, & Review
The
The greatest gift of all
Year-Round Program!
Lakeside Presbyterian Children's Center, offers the following programs
YEAR-ROUND
Children need to bring their own lunch
In addition we will remain open through Christmas and Easter holiday vacations.
Tuition
TO ACTIVE MILITARY FAMILIES,
MEMBERS OF LCPC, and for 2nd Child ENROLLED.
Rates reflect full days, 3/4 days and half days.
Non-potty trained children are $40.00 additional to the monthly tuition.
All tuition is due in advance, a courtesy statement is e-mailed at the beginning of each month.
Box Tops for Education
Our school participates in a year round fundraiser call BOX TOPS FOR EDUCATION.
Box tops for education is now on literally over 100 products, plastic, paper, and glass, so please look things over carefully before you toss it out and save those coupons!
Box Tops is changing the way they do things. Please see the paper given to each child for more information. Thanking you in advance, and I will keep you posted on the funds we earn for this school year!
IMPORTANT:
PARENTS, BY LAW YOU ARE REQUIRED TO SIGN YOUR CHILD(REN) IN AND OUT EVERYDAY THEY ARE IN SCHOOL. PLEASE USE YOUR LEGAL SIGNATURE. REGARDLESS IF IT IS READABLE OR NOT, AS LONG AS IT IS YOU'RE USUAL WAY OF SIGNING YOUR NAME. NO ONE UNDER THE AGE OF 18 IS PERMITTED TO SIGN YOUR CHILD IN OR OUT. THE SIGN IN/OUT SHEETS ARE LEGAL DOCUMENTS. PLEASE DO NOT LET YOUR CHILD 'SIGN' ON THEM.
CONTRACT INFORMATION
P
lease note, in your signed contract, it states: no refunds for illness or holidays. The preschool does not give credit for days missed due to illness, holidays, or other reasons
You received the NEW handbook during registration, please take the time to read the handbook to learn the Children's Center policies, rules and regulations.
If your child will not be in school for the day, please call the school.
Vacation requests must be in 2 weeks prior to start
ILLNESS POLICY:
If your child has a fever, vomits or has diarrhea at school or home, they may not return to school for 24 hours after the symptoms are gone.It is very important to keep your child home if they are not feeling well. If you have any doubts it is better to keep your child home one more day than to send then to school when they are not quite up to it. If your child has conjunctivitis (pink eye) they may not return to school until they have received antibiotic treatment for 24 hours. Remember good handwashing is very effective in keeping disease from spreading. Our policy will cut down on the transition of disease to other children, and our staff.
EMERGENCY INFORMATION
If anything has changed with your emergency or contact information, please contact the Preschool Office so we can update and be sure we have your correct information. When a little one is ill, time is of the essence in trying to reach a parent. In addition if working, please leave-detailed instructions if needed to make it easier for us to contact you at work. Cell phones are not always reliable. We need a back up way to reach you.