Lakeside Children's Center Preschool
619-443-2887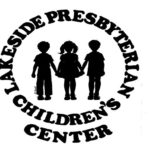 The days are getting longer and warmer, which means only one thing – springtime is just around the corner!
In honor of Dr. Seuss birthday, we will celebrate with crazy days! On March 1 come to school with crazy hair and on March 2 wear red or blue and on March 3 wear crazy or mismatch socks. Each crazy day will go along with one of Dr. Seuss book.
Get ready for all things green as we celecrate St. Patricks day. I heard there might be shamrocks and gold coins sprinkled around the playground. And of course we hope to find that pot of gold!
Our Open House is at the end of the month. This is a time for the children to show you around their classroom. You don't want to miss it. Also this is a chance to check out the room your child will be moving to in the Fall. During the open house we will be holding a silent auction in the fellowship hall. Each class will make a basket for the silent auction, please see attached letter for more information.
We have a date change. Spring pictures will be Wednesday, April 5th. We are going with a different company – SoCal Kids Photography. They have great references, we are so excited to be able to book with them. More information to come.
Until next month,
Shawn Santo, Director
Pastor Tim's Thoughts
"Oh the Lord is good to me, and so I thank the Lord, For giving me, the things I need: The sun and the rain and the apple seed. The Lord is good to me, Amen!"
During our chapel times at preschool, we have sng this prayer as a way to thank God for the things that we have. It is called, "The Johny Appleseed Prayer" (or song) (you can find a fewversions of it on YouTube if you want to hear it sung). It is one prayer that can be sung with your kids when you are having a meal at home.
Praying together with your children is an important habit to have as a family. It introduces children to the fac that we are grateful to God for what He has given and that we can talk to Him about anything. So we give thanks or we ask for help. Sometimes our prayers are formal (like the Lord's Prayer) and sometimes that are only cries of "Lord Help Me." In every way, God always hears us. Praying to God is like talking with a father who dearly loves His children and wants what is best for them. Do it in a way that is comfortable for you, but getting in the habit of praying is a good thing. Pick a meal where you can pray together or maybe it can be a part of your bedrime ritual.
So let me encourage you to take some time and pray with your children.
Pastor Tim
PS, We welcome you to join us each Sunday, or participate in one of our small groups. Free daycare is available.
IMPORTANT REMINDER:
Tax Information
Tax statements for 2022 have been sent out; if you need another copy or haven't received yours, please let the office know.
Cold & Flu Season is Here!
This is a great time of year to help your child focus on forming good healthy habits. It is especially important that during cold and flu season parents keep sick children at home to prevent spreading illnesses to others.
The best way to keep yourself and your family safe and healthy during the cold/flu season is to:
Keep sick family members' home;
Contact your health care providers if you or your child are experiencing flu-like symptoms; and follow your doctor's guidance on treatment.
Curriculum
Themes:
Dr. Seuss fun, Farm Life, Spring has Sprung
Letters: Q, R, S
Numbers: 11,12
Color and Shape: Green, Diamond
Bible Stories: Jonah & the Great Fish, Jesus Walks on Water, The Triumphal entry into Jerusalem
Bible Verse:
"Love one another" 1John 3:23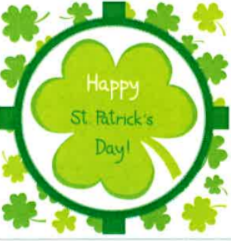 Upcoming Events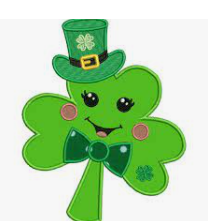 March 2 – Dr. Seuss Day, wear Red or Blue
March 3 Wear crazy/mismatched socks
March 12 – Daylight Savings begins
March 17 – St. Patrick's Day; wear Green
March 20 School Spirit Day
March 30 – Open House & Silent Auction
April 5 – Spring Pictures
April 7 – Good Friday -School Closed
BOX TOPS FOR EDUCATION
Our school participates in a year-round fundraiser called, BOX TOPS FOR EDUCATION.
Here is how it works: Buy participating products and use the Box Tops app to scan your store receipt. The app identifies eligible products and earnings are credited to your designated school online. Even if you're shopping online or doing grocery pickup, you can still submit your digital or email receipt with the Box Top app and earn. Twice a year our school gets a check!
Box Tops earnings really add up, and the more people that participate, the bigger the impact we can make. So let's give our teachers the support they need and give more kids the opportunity to succeed. Together, we can help make a big difference.
READ ACROSS AMERICA
On National Read Across America Day, students, teachers, parents, and community members around the nation come together to read band celebrate the joy of reading. The day occurs each year on the birthday of beloved children's book author Dr. Seuss, so a perfect way to celebrate is to don a Seussian hat and read one of his famous tales, like One Fish Two Fish Red Fish Blue Fish or Green Eggs and Ham. We will be celebrating Dr Seuss and Read Across America all week.
REGISTRATION FOR 23-24
If your child will be going to kindergarten or TK in the fall, please check the school districts website for registration information.
If you are planning on staying here, we will be sending out registration information next month. Current families will be able to register first and then we will open it up to siblings of current families and then to the public.
LPCC = LEARNING, PLAYING, SHARING & CREATING
SICK POLICY
We all need to work together to keep everyone safe and healthy.
Children will be asked to stay home or return home if any of the following applies:
Child has a fever or other potential symptoms illness, such as shortness of breath, persistent dry cough, sore throat, muscle pains or gastrointestinal symptoms (vomiting, nausea or diarrhea), chills with repeated shaking, fatigue, congestion or runny nose within the last 48 hours.
Colds, Covid, RSV, and the flu are still out there. If your child exhibits any of the symptoms, please keep them home for 24 hours after fever ends without the use of fever reducing medication. We want to make sure your child feels well enough to participate.
The Health Department as well as Community Care Licensing will not let us attempt to distinguish whether the symptoms are caused by COVID-19 or another cause, such as allergies or a common cold. Any of the symptoms listed on the "Safer Practices and Sick Child Amendment –COVID-19" form will prevent a child from attending school. If you need another copy of the form, please let me know. We all need to work together to keep everyone safe and healthy.
Additionally, our policy is designed to protect the well-being of all the children, as well as the staff. When there are symptoms of illness or other indications that a child is not well enough for group activities, arrangement must be made for their care at home. If your child becomes at school, they will be isolated, and you will be called to pick up your child. Exposure to communicable disease should be promptly reported. By the same token, the school will notify you when your child has been exposed to an infectious disease.
Year-Round Program!
Lakeside Presbyterian Children's Center, offers the following programs
YEAR-ROUND
Children need to bring their own lunch and snacks.
In addition, we are closed between Christmas Eve thru New Year's Day. We are closed the week of July 4th.
We are open through the Easter holiday.
Misc Tuition Info
TO ACTIVE MILITARY FAMILIES,
MEMBERS OF LCPC, and for 2nd Child ENROLLED.
Rates reflect full days, 3/4 days and half days.
Non-potty trained children are $40.00 additional to the monthly tuition.
All tuition is due in advance.
If you are having financial problems please talk to someone in the office.
Tuition Policy
Tuition can be paid weekly or monthly, however, all fees are to be paid in advance. Weekly payments are due by Wednesday of each week. Monthly payments are due by the 5th of the month. If the 5th falls on a holiday or weekend your payment is due the next day your child is in attendance.
If weekly payments are not received by Friday your child will not be able to attend the following week and your spot will not be saved. If monthly payments are not received by the second week, your child will not be able to attend until payment is received and your spot will not be held. Any account not paid in full by 30 days from the date of invoice will be assessed a fee of $45.00 per month.
IMPORTANT:
PARENTS, BY LAW YOU ARE REQUIRED TO SIGN YOUR CHILD(REN) IN AND OUT EVERYDAY THEY ARE IN SCHOOL. PLEASE USE YOUR LEGAL SIGNATURE. REGARDLESS IF IT IS READABLE OR NOT, AS LONG AS IT IS YOU'RE USUAL WAY OF SIGNING YOUR NAME. NO ONE UNDER THE AGE OF 18 IS PERMITTED TO SIGN YOUR CHILD IN OR OUT. THE SIGN IN/OUT SHEETS ARE LEGAL DOCUMENTS. PLEASE DO NOT LET YOUR CHILD 'SIGN' ON THEM.
CONTRACT INFORMATION
P
lease note, in your signed contract, it states: no refunds for illness or holidays. The preschool does not give credit for days missed due to illness, holidays, or other reasons
You received the NEW handbook during registration, please take the time to read the handbook to learn the Children's Center policies, rules and regulations.
If your child will not be in school for the day, please call the school.
Vacation requests must be in 2 weeks prior to start
ILLNESS POLICY:
If your child has a fever, vomits or has diarrhea at school or home, they may not return to school for 24 hours after the symptoms are gone.It is very important to keep your child home if they are not feeling well. If you have any doubts it is better to keep your child home one more day than to send then to school when they are not quite up to it. If your child has conjunctivitis (pink eye) they may not return to school until they have received antibiotic treatment for 24 hours. Remember good handwashing is very effective in keeping disease from spreading. Our policy will cut down on the transition of disease to other children, and our staff.
EMERGENCY INFORMATION
If anything has changed with your emergency or contact information, please contact the Preschool Office so we can update and be sure we have your correct information. When a little one is ill, time is of the essence in trying to reach a parent. In addition if working, please leave-detailed instructions if needed to make it easier for us to contact you at work. Cell phones are not always reliable. We need a back up way to reach you.