Lakeside Children's Center Preschool
619-443-2887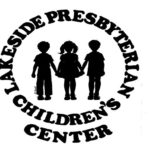 VACATION BIBLE SCHOOL SATURDAY JULY 16
Welcome to LCPC one day Saturday Bible Boot Camp! The children will participate in age related groups. The one-day Bible camp is designed to encourage kids to get back to nature as they learn to walk with God. Parents are welcomed to participate with their child, if they so choose, or drop their child/children off. "Guides" our adult volunteers will share the story of the Good Samaritan, assist the children as they make awesome nature crafts, play games, sing songs, and possibly go on the "Great Adventure Hike" which includes water play, around the church grounds as they make discoveries about God. At the conclusion of the Saturday VBS, we will have a hamburger & hot dog BBQ for the children, parents, volunteers, and the church congregation. Registration will begin in June.
Hello Families!
I think we can say Spring is here. Mornings can still be a bit chilly so you might want to have a jacket in your child's cubby. Sandals are ok, if they have a back. No flip-flops or heels. Please make sure the shoes your child wears will allow them to safely climb, jump and play.
We are looking forward to celebrating Moms. we will spend the week of May 2 talking about how special moms are and working on a special project.
We will also be celebrating our Teachers during the week of May 9, for teacher appreciation week. Our teachers work hard at planning and incorporating fun ideas in the classroom and we can't wait to celebrate them.
Fall enrollment for 2022-2023 school year is now open to everyone. If you have not registered your child for the next school year we encourage you to do so immediately. Just stop by and pick up a registration packet and return it with your check for $85. The registration fee is needed to secure your child's place in next year's classroom; until the registration fee is received we can't guarantee your spot for the fall. Registration packets are available in the office. If you have any questions please call the office.
Shawn Santo, Director
PASTOR TIM'S THOUGHTS…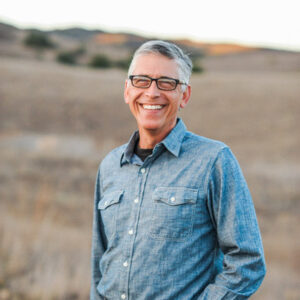 Hi Parents,
Back when my 4 kids were young, dinner preparations were always a juggling act. It meant that either my wife or I were in charge of making the dinner, while the other corralled the kids and encouraged them to help by getting carrots from the refrigerator, setting the table or picking up toys from around the house. It was always a little chaotic.
Usually had the television on and many times it meant that the local news was on air. On occasion that meant something bad happened in our world and was being reported. The initial reaction by the wife or me was to run and turn off the television or change the channel to a kid's program so our children wouldn't have to hear or see the bad event. That didn't always work and as they got older, questions got asked when bad things came across the television screen.
So what do you say then something bad happens in our world and kids want to know why? it is a good question to ask, not only for kids but also for adults. Why do bad things happen and why does God allow bad things to happen?
Well, God is always saddened when bad things happen. He doesn't like it when there is sickness and death or when countries fight against each other. In a war, people on both sides are hurt. Property is destroyed, cities and neighborhoods are broken and families are sometimes separated. It breaks God's heart when this happens.
God wants us to be kind, to forgive, and to return meanness with kindness. He doesn't want us to bully others or to fight to get out way. He wants us to love others and sometimes that means we give up what we want.
So we need to follow God's advice both in big-world events and when we are at home. Following God ways is always good. It may hurt doing things God's way. We may feel like we are being taken advantage of but God's ways are always the right ways and they will always lead to peace, a peace that is ever lasting.
Know that I am praying for you, your family and for the conversation that you may be having.
IMPORTANT REMINDER:
Remember to sign your child in and out each day, it is a licensing requirement. Only adults, 18 years and older, can sign your child in and out.
Please bring a small blanket for your child to nap with. Remember to take it home at the end of the week to wash it. Please have your child here by 9am, this is when our preschool enrichment begins, and your child misses out when they are late. Please be sure to pick up your child at your contracted pick-up time. We need to make sure we stay in teacher to child ratio and if you are late picking up your child that affects ratios.
Curriculum
Themes:
Letters: X, Y, Z
Numbers: 13, 14
Color and Shape:
Bible Stories:
Jesus heals the bling man
"Be kind and compassionate to one another"
Ephesians 4:32
Upcoming Events
May 8- Happy Mother's Day
May 9-13 – Teacher appreciation week
May 20 – Happy B'day Mrs. Sarah
May 27 – School spirit day
May 30 – Memorial Day, Center Closed
June 3 – Wear your favorite color
June 9 – Pre-K Graduation
June – 20 Summer Session begins
Tuition
There are only 7 more weeks, YES 7, left of this school year. Please review your statements carefully the next month for credits and past due balances. All accounts must be paid in full before the last day of fall session, June 17. Please be advised that tuition rates will be increasing for the new school year, beginning August 1, 2022. If you did not receive the email with the new rates stop by the office to pick up one up. Rates are also posted on this website.
End of '21-'22 School Year
Enen though we are a year around school, we still recognize the end of the "school year", especially with many of our children graduating and going on to kindergarten. The end of our school year is June 17th. Our summer program will begin Monda June 20. If you have not turned in our summer survey, please do so immediately, or you may call the office with your plans. This is important to us, as we need to assign classrooms to returning children and plan on staffing over the summer. We appreciate your prompt attention to this matter.
Reminder – we will be closed from July 4-July 15.
LPCC = LEARNING, PLAYING, SHARING & CREATING
COVID-19 POLICY & SICK POLICY
We all need to work together to keep everyone safe and healthy.
Children will be asked to stay home or return home if any of the following applies:
Child has a fever of 100.4 or higher or other potential symptoms of COVID-19, such as shortness of breath, persistent dry cough, sore throat, muscle pains or gastrointestinal symptoms (vomiting, nausea or diarrhea), chills with repeated shaking, fatigue, congestion or runny nose within the last 48 hours.

Colds and the flu are still out there. If your child exhibits any of the symptoms and has tested negative for COVID, please keep them home for 24 hours after fever ends without the use of fever reducing medication. We want to make sure your child feels well enough to participate.
The Health Department as well as Community Care Licensing will not let us attempt to distinguish whether the symptoms are caused by COVID-19 or another cause, such as allergies or a common cold. Any of the symptoms listed on the "Safer Practices and Sick Child Amendment –COVID-19" form will prevent a child from attending school. If you need another copy of the form, please let me know. We all need to work together to keep everyone safe and healthy.
Additionally, our policy is designed to protect the well-being of all the children, as well as the staff. When there are symptoms of illness or other indications that a child is not well enough for group activities, arrangement must be made for their care at home. If your child becomes at school, they will be isolated, and you will be called to pick up your child. Exposure to communicable disease should be promptly reported. By the same token, the school will notify you when your child has been exposed to an infectious disease.
Year-Round Program!
Lakeside Presbyterian Children's Center, offers the following programs
YEAR-ROUND
Children need to bring their own lunch and snacks.
In addition, we are closed between Christmas Eve thru New Year's Day. We are closed the week of July 4th.
We are open through the Easter holiday.
Misc Tuition Info
TO ACTIVE MILITARY FAMILIES,
MEMBERS OF LCPC, and for 2nd Child ENROLLED.
Rates reflect full days, 3/4 days and half days.
Non-potty trained children are $40.00 additional to the monthly tuition.
All tuition is due in advance.
If you are having financial problems please talk to someone in the office.
Tuition Policy
Tuition can be paid weekly or monthly, however, all fees are to be paid in advance. Weekly payments are due by Wednesday of each week. Monthly payments are due by the 5th of the month. If the 5th falls on a holiday or weekend your payment is due the next day your child is in attendance.
If weekly payments are not received by Friday your child will not be able to attend the following week and your spot will not be saved. If monthly payments are not received by the second week, your child will not be able to attend until payment is received and your spot will not be held. Any account not paid in full by 30 days from the date of invoice will be assessed a fee of $45.00 per month.
IMPORTANT:
PARENTS, BY LAW YOU ARE REQUIRED TO SIGN YOUR CHILD(REN) IN AND OUT EVERYDAY THEY ARE IN SCHOOL. PLEASE USE YOUR LEGAL SIGNATURE. REGARDLESS IF IT IS READABLE OR NOT, AS LONG AS IT IS YOU'RE USUAL WAY OF SIGNING YOUR NAME. NO ONE UNDER THE AGE OF 18 IS PERMITTED TO SIGN YOUR CHILD IN OR OUT. THE SIGN IN/OUT SHEETS ARE LEGAL DOCUMENTS. PLEASE DO NOT LET YOUR CHILD 'SIGN' ON THEM.
CONTRACT INFORMATION
P
lease note, in your signed contract, it states: no refunds for illness or holidays. The preschool does not give credit for days missed due to illness, holidays, or other reasons
You received the NEW handbook during registration, please take the time to read the handbook to learn the Children's Center policies, rules and regulations.
If your child will not be in school for the day, please call the school.
Vacation requests must be in 2 weeks prior to start
ILLNESS POLICY:
If your child has a fever, vomits or has diarrhea at school or home, they may not return to school for 24 hours after the symptoms are gone.It is very important to keep your child home if they are not feeling well. If you have any doubts it is better to keep your child home one more day than to send then to school when they are not quite up to it. If your child has conjunctivitis (pink eye) they may not return to school until they have received antibiotic treatment for 24 hours. Remember good handwashing is very effective in keeping disease from spreading. Our policy will cut down on the transition of disease to other children, and our staff.
EMERGENCY INFORMATION
If anything has changed with your emergency or contact information, please contact the Preschool Office so we can update and be sure we have your correct information. When a little one is ill, time is of the essence in trying to reach a parent. In addition if working, please leave-detailed instructions if needed to make it easier for us to contact you at work. Cell phones are not always reliable. We need a back up way to reach you.