Lakeside Children's Center Preschool
619-443-2887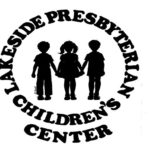 No newsletter for July & August.
Here is June's newsletter.
Dear Parents,
This is such a bittersweet month. Many of the children will be leaving our school for kindergarten. Some of them have been here since they were 2 years old. I know I can speak for all the teachers and say it has been a great school year, we will miss them terribly. We wish all the best! We hope you will come back for a visit and tell us all about the wonderful time you are having in kindergarten.
Our summer program will begin June 20. Our Fall session will begin Monday August 22, 2022. Spots are filling up fast; If you haven't registered for the fall please do so as soon as possible. We can't guarantee you will have a spot in the fall if you wait much longer.
We will be closed July 4-July 15.m We will reopen Monday July 18.
I would like to take this time to personally thank everyone for such a great year. I know how hard this year was for everyone. I can honestly say our school is bless with wonderful families. Whether you are staying here or moving on to kindergarten I know the new school year will bring lots of fun and exiciting things.
Shawn Santo, Director
PASTOR TIM'S THOUGHTS…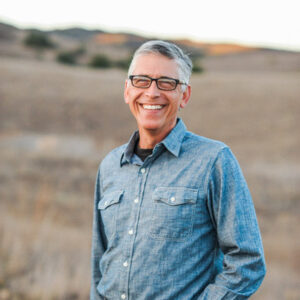 Hi Parents,
I remember when I was growing up, it seemed like I always had chores to do. Being the oldest of the three Avazian kids meant that I was the one who was setting the example for my two younger siblings, which meant that many times, I was doing more chores than they were.
I remember that I would complain to my mom that it wasn't fair that i had to clean my room when my little sister didn't have to. Granted, my complaint as a 7-year-old was that my 3-year-old little sister didn't have to pick-up like I did. Well, my mom reminded that I am a part of a family and that families work together. Moms and Dads have things that they have to do and so do all of the children. We all pitch-in to help the family. she said that I have a job and so will my little sister.
Most kids don't like doing chores. They would much rather play or watch a cartoon, but chores are a part of being in a family, of being a part of the team. Chores also help kids get ready for other responsibilities in life when they get older. I do remember that when I did my chores, I was rewarded in some way – a special treat or as I got older, an allowance.
So, with summer here and more down time for your kids, give them a chore, some responsibility that has them contribute to the family. Reward them appropriately and let them know that you appreciate their "work." Learning this lesson early is a great way to teach a child as they are growing up.
IMPORTANT REMINDER:
Remember to sign your child in and out each day, it is a licensing requirement. Only adults, 18 years and older, can sign your child in and out.
Please bring a small blanket for your child to nap with. Remember to take it home at the end of the week to wash it. Please have your child here by 9am, this is when our preschool enrichment begins, and your child misses out when they are late. Please be sure to pick up your child at your contracted pick-up time. We need to make sure we stay in teacher to child ratio and if you are late picking up your child that affects ratios.
Curriculum
Themes:
Teacher choice
Dads are great
Summer fun
Letters: Review
Numbers: Review
Color and Shape: Review
Bible Stories:
"Children, obey your parents in the Lord: for this is right!"
Ephesians 6:1
Upcoming Events
June – 20 Summer Session begins
July 16 VBS Day ages 3-10
Aug 18 & 19 Closed for Staff Development
Aug 22 – Fall Session begins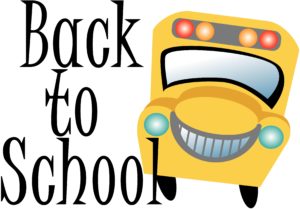 Summer is here!
A quick reminder about our shoe policy; "backless" shoes are not allowed. All shoes need straps across the back for safety reasons.
Keep an eye on the sign-in/out sheets and our private Facebook page for information on upcoming events. There will not be any newsletters during the summer.
End of '21-'22 School Year
Enen though we are a year around school, we still recognize the end of the "school year", especially with many of our children graduating and going on to kindergarten. The end of our school year is June 17th. Our summer program will begin Monday June 20.
Reminder – we will be closed from July 4-July 15.
Take note of latest tuition rates beginning August 1st
LPCC = LEARNING, PLAYING, SHARING & CREATING
COVID-19 POLICY & SICK POLICY
We all need to work together to keep everyone safe and healthy.
Children will be asked to stay home or return home if any of the following applies:
Child has a fever of 100.4 or higher or other potential symptoms of COVID-19, such as shortness of breath, persistent dry cough, sore throat, muscle pains or gastrointestinal symptoms (vomiting, nausea or diarrhea), chills with repeated shaking, fatigue, congestion or runny nose within the last 48 hours.

Colds and the flu are still out there. If your child exhibits any of the symptoms and has tested negative for COVID, please keep them home for 24 hours after fever ends without the use of fever reducing medication. We want to make sure your child feels well enough to participate.
The Health Department as well as Community Care Licensing will not let us attempt to distinguish whether the symptoms are caused by COVID-19 or another cause, such as allergies or a common cold. Any of the symptoms listed on the "Safer Practices and Sick Child Amendment –COVID-19" form will prevent a child from attending school. If you need another copy of the form, please let me know. We all need to work together to keep everyone safe and healthy.
Additionally, our policy is designed to protect the well-being of all the children, as well as the staff. When there are symptoms of illness or other indications that a child is not well enough for group activities, arrangement must be made for their care at home. If your child becomes at school, they will be isolated, and you will be called to pick up your child. Exposure to communicable disease should be promptly reported. By the same token, the school will notify you when your child has been exposed to an infectious disease.
Year-Round Program!
Lakeside Presbyterian Children's Center, offers the following programs
YEAR-ROUND
Children need to bring their own lunch and snacks.
In addition, we are closed between Christmas Eve thru New Year's Day. We are closed the week of July 4th.
We are open through the Easter holiday.
Misc Tuition Info
TO ACTIVE MILITARY FAMILIES,
MEMBERS OF LCPC, and for 2nd Child ENROLLED.
Rates reflect full days, 3/4 days and half days.
Non-potty trained children are $40.00 additional to the monthly tuition.
All tuition is due in advance.
If you are having financial problems please talk to someone in the office.
Tuition Policy
Tuition can be paid weekly or monthly, however, all fees are to be paid in advance. Weekly payments are due by Wednesday of each week. Monthly payments are due by the 5th of the month. If the 5th falls on a holiday or weekend your payment is due the next day your child is in attendance.
If weekly payments are not received by Friday your child will not be able to attend the following week and your spot will not be saved. If monthly payments are not received by the second week, your child will not be able to attend until payment is received and your spot will not be held. Any account not paid in full by 30 days from the date of invoice will be assessed a fee of $45.00 per month.
IMPORTANT:
PARENTS, BY LAW YOU ARE REQUIRED TO SIGN YOUR CHILD(REN) IN AND OUT EVERYDAY THEY ARE IN SCHOOL. PLEASE USE YOUR LEGAL SIGNATURE. REGARDLESS IF IT IS READABLE OR NOT, AS LONG AS IT IS YOU'RE USUAL WAY OF SIGNING YOUR NAME. NO ONE UNDER THE AGE OF 18 IS PERMITTED TO SIGN YOUR CHILD IN OR OUT. THE SIGN IN/OUT SHEETS ARE LEGAL DOCUMENTS. PLEASE DO NOT LET YOUR CHILD 'SIGN' ON THEM.
CONTRACT INFORMATION
P
lease note, in your signed contract, it states: no refunds for illness or holidays. The preschool does not give credit for days missed due to illness, holidays, or other reasons
You received the NEW handbook during registration, please take the time to read the handbook to learn the Children's Center policies, rules and regulations.
If your child will not be in school for the day, please call the school.
Vacation requests must be in 2 weeks prior to start
ILLNESS POLICY:
If your child has a fever, vomits or has diarrhea at school or home, they may not return to school for 24 hours after the symptoms are gone.It is very important to keep your child home if they are not feeling well. If you have any doubts it is better to keep your child home one more day than to send then to school when they are not quite up to it. If your child has conjunctivitis (pink eye) they may not return to school until they have received antibiotic treatment for 24 hours. Remember good handwashing is very effective in keeping disease from spreading. Our policy will cut down on the transition of disease to other children, and our staff.
EMERGENCY INFORMATION
If anything has changed with your emergency or contact information, please contact the Preschool Office so we can update and be sure we have your correct information. When a little one is ill, time is of the essence in trying to reach a parent. In addition if working, please leave-detailed instructions if needed to make it easier for us to contact you at work. Cell phones are not always reliable. We need a back up way to reach you.