Lakeside Children's Center P

reschool
619-443-2887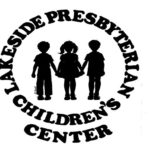 We made it, 2020 is behind us. What a crazy year. We are still not in the clear,; so please make sure to follow our "Safer Practices and Sick Child Amendment COVID-19 policy.
Playing outside is an important part of learning, even when the weather is cool. Extra layers are a good way to help children stay warm. Remember to put your child's name on items to prevent them from getting lost. With the weather getting cooler, it's a good time to check your child's spare clothes. They might need to be changed out for bigger sizes or warmer clothes.
Thank you to everyone who ordered See's candy. We made $906.77, that is just $200 shy of what we raised last year – and there was double the number of families . With part of the earnings, we purchased portable Bluetooth speakers for each classroom.
Thanks again for all your support, it is very much appreciated.
Upcoming Events
January 04
January 18
January 21
January 25
January Curriculum
Themes:
Letters: K, L, M
Color and Shape:
Blue and Rectangle
Bible Stories:
Bible Verse:
"Trust in the Lord with all your heart."
Tax Information
It is that time of year again. If you need a 2020 statement for tax return filing, please contact the office or leave us a note. Please be advised that your request will take a few days to complete the statement so please request it before your tax appointment. Requests need to be made by the parent, we cannot accept requests from your tax preparer. As a not-for-profit agency, we are not required to automatically issue tax information.
COVID-19 POLICY
The Health Department as well as Community Care Licensing will not let us attempt to distinguish whether the symptoms are casued by COVID-19 or another cause, such as allergies or a common cold. Any of the symptoms listed on the "Safer Practices and Sick Child Amendment –COVID-19" form will prevent a child from attending school. If you need another copy of the form please let me know. We all need to work together to keep everyone safe and healthy
Year-Round Program!
Lakeside Presbyterian Children's Center, offers the following programs
YEAR-ROUND
Children need to bring their own lunch
In addition we will remain open through Christmas and Easter holiday vacations.
Misc Tuition Info
TO ACTIVE MILITARY FAMILIES,
MEMBERS OF LCPC, and for 2nd Child ENROLLED.
Rates reflect full days, 3/4 days and half days.
Non-potty trained children are $40.00 additional to the monthly tuition.
All tuition is due in advance.
If you are having financial problems please talk to someone in the office.
NEW TUITION POLICY
Tuition can be paid weekly or monthly, however, all fees are to be paid in advance. Weekly payments are due by Wednesday of each week. Monthly payments are due by the 5th of the month. If the 5th falls on a holiday or weekend your payment is due the next day your child is in attendance.
If weekly payments are not received by Friday your child will not be able to attend the following week and your spot will not be saved. If monthly payments are not received by the second week, your child will not be able to attend until payment is received and your spot will not be held. Any account not paid in full by 30 days from the date of invoice will be assessed a fee of $45.00 per month.
IMPORTANT:
PARENTS, BY LAW YOU ARE REQUIRED TO SIGN YOUR CHILD(REN) IN AND OUT EVERYDAY THEY ARE IN SCHOOL. PLEASE USE YOUR LEGAL SIGNATURE. REGARDLESS IF IT IS READABLE OR NOT, AS LONG AS IT IS YOU'RE USUAL WAY OF SIGNING YOUR NAME. NO ONE UNDER THE AGE OF 18 IS PERMITTED TO SIGN YOUR CHILD IN OR OUT. THE SIGN IN/OUT SHEETS ARE LEGAL DOCUMENTS. PLEASE DO NOT LET YOUR CHILD 'SIGN' ON THEM.
CONTRACT INFORMATION
P
lease note, in your signed contract, it states: no refunds for illness or holidays. The preschool does not give credit for days missed due to illness, holidays, or other reasons
You received the NEW handbook during registration, please take the time to read the handbook to learn the Children's Center policies, rules and regulations.
If your child will not be in school for the day, please call the school.
Vacation requests must be in 2 weeks prior to start
ILLNESS POLICY:
If your child has a fever, vomits or has diarrhea at school or home, they may not return to school for 24 hours after the symptoms are gone.It is very important to keep your child home if they are not feeling well. If you have any doubts it is better to keep your child home one more day than to send then to school when they are not quite up to it. If your child has conjunctivitis (pink eye) they may not return to school until they have received antibiotic treatment for 24 hours. Remember good handwashing is very effective in keeping disease from spreading. Our policy will cut down on the transition of disease to other children, and our staff.
EMERGENCY INFORMATION
If anything has changed with your emergency or contact information, please contact the Preschool Office so we can update and be sure we have your correct information. When a little one is ill, time is of the essence in trying to reach a parent. In addition if working, please leave-detailed instructions if needed to make it easier for us to contact you at work. Cell phones are not always reliable. We need a back up way to reach you.