MINISITRY
Jesus told us, his disciples, to make disciples of all nations.
We INVITE you to join one of our ministries and together we will grow, learn and enjoy our time together, knowing that we are followers of Jesus.
One of the important values of Lakeside Community Presbyterian Church (LCPC) is our mission to serve others.
It begins in our own community, and spreads throughout and to every nation.
Grow in your faith and become doers not just hearers of the Word. Come and share the love of Jesus by serving others because service to others demonstrates the love and compassion of Christ Jesus.
SERVE
All are welcomed and encouraged to get involve. Additionally, this is a great way to meet someone new.
You can
fold the church bulletin for Sunday services, be a prayer warrior, join the prayer quilters, hang out with the Ironmen, or G.I.F.T. ladies, volunteer at the monthly church work party, become a greeter Sunday morning, children's teacher, nursery attendant, volunteer in community events, serve or work in the kitchen for our Eat and Greet hot lunch events, or serve others downtown in the Ladle Fellowship program at First
Presbyterian Church of San Diego to name just a few.
BIBLE STUDIES & MISC.
Men's Bible Study
1st & 3rd Monday of the Month
7 PM Rooms 1 and 2.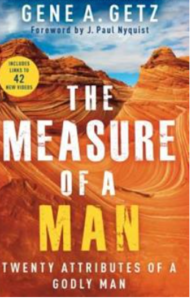 "The Measure of a Man, twenty attributes of a godly man" by Gene Getz.
Women's Bible Study on the Book of Ruth
Every Monday at 3:00 PM in the Pastor's Office
2021 SUMMER PRAYER SCHEDULE
With our summer schedules
changing along with our routines, we invite you
to stay connected as a church through prayer.
Next 12 weeks, pray three times per day;
Morning Prayer
"Today Lord, I yield myself to you. May your will be my delight today. May you have your perfect sway in me. May your love be the pattern for my living. I surrender to you my hopes, my dreams, my ambitions. Do with them what you will, when you will, as you will. I place into your loving care my family, my friends, my future. Care for them with the care I can never give. May you establish your kingdom through my word, my hands, my feet , for Jesus' sake. Amen.
Mid-Day Prayer at 12:12 pm.
Our Father. who are in heaven, hallowed be Thy name; Thy Kingdom come; They will be done on earth as it is in heaven. Give us this day our daily bread; and forgive us our debts, as we forgive our debtors; and lead us not into temptation, but deliver us from evil. For thine is the kingdom and power and the glory Amen.
Evening Prayer (based on John 17:20+)
I pray for all who believe in Jesus. May we be one, just as God, the Father, God the Son and God the Holy Spirit are one. May our unity in Christ be a light to the world, so that the world may see Chist in us, and know Christ through us. May we be united with our sisters and brothers in Lakeside, in East County, in our nation and around the world. May all glory be given to God the Father, through Jesus Christ, our Savor who with the Holy Spirit lives and reigns, one God, in glory everlasting. Amen.
Kids participate in Sunday School during the worship service. Service activities to others include collecting unopened peanut butter and jelly jars that are donated to the H.E.L.P.S. Center located across from LCPC.
OTHER ACTIVITIES INCLUDE:
Waving of the Palms – Hosanna!
YOUTH MINISTRY

Currently on pause
MEN's MINISTRY – Ironmen
"As Iron Sharpens Iron so one man sharpens another" Proverbs 27:17
IRONMEN is a group for the men (young and old) from our community & church family. As friends and members of the Christian community, we meet monthly. We learn from each other, share a meal, grow from a Biblical perspective, and have fun. In the past we have gone bowling, trap shooting, toured navel ships, attended Padres games, and watched football together as we ate our way through all 4 quarters! All men, from teenagers to seniors, are invited to be a part of this fellowship. Generally we meet one Sunday a month for breakfast and devotional time in the Fellowship Hall unless we have a planned event.
All men are welcome and encouraged to bring a friend.
WOMEN's MINISTRY – Growing In Faith Together
The women get together for fellowship, service to others, and Bible Studies. Due to COVID in person fellowship is on pause, but Bible studies are conducted online via ZOOM.
Some of our events are: community service events, Secret Sisters breakfast, Friendship Tea, Women's Retreat, pizza and movie nights.
All women are welcomed and encouraged to bring a friend.
SENIORS MINISTRY – Young @ Heart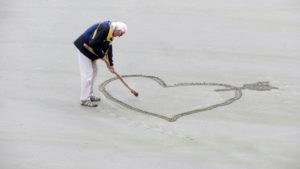 Whether you consider yourself a senior citizen, or an early retiree, we invite you to join us for our monthly events. Typically we get together in Rooms 1 and 2, for a brief devotional or Bible lesson, themed lunch, movie or play cards. Canasta, Ino, or Bridge anyone? Together we share our Valentine stories, participate in luau's, Fourth of July parties, and Christmas white elephant exchanges.
On Pause –
Monthly events, check with the church or calendar for next get together.
Missional Outreach
LCPC is thrilled to be part of the spread of God's kingdom around the world. We are active in sending missionaries and supporting these missionaries with our money and with our prayers. We support multiple missionaries around the world, from San Diego to Florida, Africa, Mexico, and Malaysia. We encourage all of our people to respond to God's call for laborers, whether it means they move to a foreign country, or minister in our own community.