MINISITRY
J
esus told us, his disciples, to make disciples of all nations. One of the most important values of Lakeside Community Presbyterian Church (LCPC) is our mission to the world. It begins in our own community, and spreads overseas to every nation. LCPC members are involved in a variety of ministries from things as simple folding church bulletins, to quilt making, volunteering in community events, serving others at our Eat & Greet program, or at Ladle Fellowship in downtown San Diego.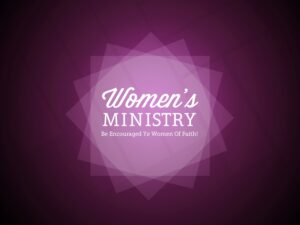 Beginning, Monday, January 18th, at 3:00 pm. Join us via Zoom for a new study: "When God Doesn't Fix It" by Laura Story, Bible Teacher, Worship Leader and award winning songwriter. She examines the twists and turns that took place not only in her own life, but also in the lives of many of the heroes of the
faith. She reveals how God used crises in the lives of people such as Abraham, Sarah, David and Paul to bring them closer to Him and set them on the path He wanted them to take. Join us for this five session study as Laura shows us that while God may not fix every broken thing in our lives, He will lead us to a place where we are better because of it.
Contact Linda Sunkel for more information or questions.

OTHER ACTIVITIES INCLUDE:
Waving of the Palms – Hosanna!
YOUTH
On Pause –
Last Sunday of the month is Ladle Fellowship. We volunteer to feed the less fortunate in downtown San Diego.
YOUNG @ HEART – Seniors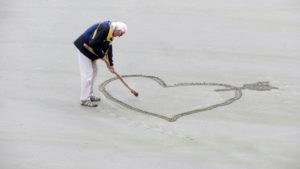 On Pause –
Monthly events, check with the church or calendar for next get together.
MEN's GROUP –
JANUARY 20TH AT 6:30 PM.
First meeting will be organizational. For more details, please contact Michael McKnight or
Gary MacDonald
"As Iron Sharpens Iron so one man sharpens another" Proverbs 27:17
IRONMEN is a group for the men (young and old) from our community & church family. As friends and members of the Christian community, we meet monthly. We learn from each other, share a meal, grow from a Biblical perspective, and have fun. All men, from teenagers to seniors, are invited to be a part of this fellowship. Generally we meet one Sunday a month for breakfast and devotional time in the Fellowship Hall unless we have a planned event.
All men are welcome and encouraged to bring a friend.

The women get together for fellowship, service to others, and Bible Studies. Due to COVID in person fellowship is on pause, but Bible studies are conducted online via ZOOM.
Some of our events are: community service events, Secret Sisters breakfast, Friendship Tea, Women's Retreat,
pizza and movie nights.
All women are welcomed and encouraged to bring a friend.
Missional Outreach
LCPC is thrilled to be part of the spread of God's kingdom around the world. We are active in sending missionaries and supporting these missionaries with our money and with our prayers. We support multiple missionaries around the world, from San Diego to Florida, Africa, Mexico, and Malaysia. We encourage all of our people to respond to God's call for laborers, whether it means they move to a foreign country, or minister in our own community.