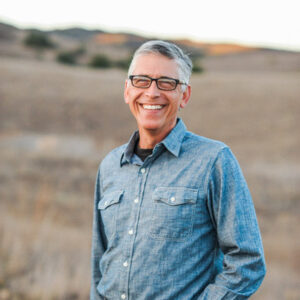 WELCOME to LCPC!
Rev. Timothy P. Avazian (Tim)
Email: Pastortim@lakesidepc.org
Pastor Tim grew up in Southern California where his father was the pastor of a bi-lingual, Armenian/English speaking congregation in Los Angeles. Growing up in the church meant that he had an extended family of Aunts and Uncles and this aspect of church, that we are a connected family in Christ, has influenced his philosophy of ministry.
Camping ministries were an important part of Pastor Tim's life. His family went to family camp at Forest Home Christian Conference Center when he was young and then, during his elementary school years, he went to summer camp at Forest Home's Indian Village. It was in 1971 at Forest Home's Jr. High Camp that Pastor Tim gave his life to Jesus Christ and made the commitment to follow Him.
Later Tim served on summer staff at that very same Jr. High camp at Forest Home and for many years, took his Jr. High youth groups to Forest Home for summer and winter camps. It was also at Forest Home where Pastor Tim met his wife Karyn at the Jr. High camp rodeo!
Tim attended Azusa Pacific University on a baseball scholarship but hung-up his cleats after his freshman year. Upon graduation from Azusa Pacific University with a B.A. in Business Administration, Tim wanted to make a difference in people's lives and began working with Youth for Christ/Campus Life in the San Fernando Valley. It was during this time of ministry that Tim furthered his education at Fuller Theological Seminary in Pasadena (the same seminary that his father graduated from in the 1950's) where he received his Master of Divinity degree. Tim served on various church staffs as a youth director before being ordained by the Armenian Evangelical Union of Churches in North America in March 1993 serving as the Associate Pastor at the church he grew up, the United Armenian Congregational Church of Los Angeles (UACC). After 5 years of serving at UACC, he served as the Associate Pastor of Adult Ministries for 16 years at Irvine Presbyterian Church and for 7 years as Interim Pastor at various Presbyterian Churches in Southern California. He has served at Lakeside Community Presbyterian Church since 2020.
He and his wife Karyn live in San Diego County where Karyn is a clinical psychologist in private practice. Tim and Karyn have 4 adult children: son Aaron, who is married to Kara Kono, and they live in San Diego; twin daughters, Lizzy and Emily. Lizzy is married to Zack Ziegler, and they live in San Diego County. Emily lives in Los Angeles where she works as lawyer. Youngest daughter Lauren is married to Tom Watson, and they live in Dallas, Texas.
Being the grandson of immigrants who came from Turkey because of persecutions for being Armenian-Christians, Pastor Tim has always had a heart for those that live on the margins and for being a voice to the voiceless. He has served on various short-term mission trips that have taken him to South Africa, Mexico, Armenia and the inner-city of Los Angeles and Santa Ana.
For fun, Tim likes going on walks with his wife, especially down at the beach. They also like to go on vacations to the Mammoth Lakes area during the summer months, enjoying the fresh-air and mountain weather. He enjoys reading, hiking, being the family gardener and cheering for his favorite sports teams, the Dodgers and the Lakers.
Director of Music, Ron Hilley
email: office@lakesidepc.org
Ron leads the choir, Jr. praise team and Lakeside Children's Choir.
In addition, Ron sings chorus with the San Diego Opera, and previously sang with the New York City Opera, New York Metropolitan Opera, and has toured throughout Europe, China, Japan and the USA. Ron served in the US. Army as Chaplin's Assistant.
Ron is an alumnus of University of Alabama, with a BFA in Music and Art and received his MME from Samford University.
Church Office Manager,
Silvia Serrano
email: office@lakesidepc.org
Office Hours: Monday-Friday
DIRECTORY:
Rev. Tim Avazian, Pastor
Silvia Serrano, Office Manager
Ron Hilley, Director of Music
Janice Johnson Warren, Treasurer
Linda Sunkel, Clerk of Session
Elders: Glen Bauer, Lisa Hultman, Sheila King, Gerie Morrin, Garry Smith, John Sunkel, Cindy Wheeler,
Deacons: Nancy Adams, Ruth Boudreau, Chris Crawford, Marilyn Gilbert, Suzy Smith, Sioux Swart, Jan Warren, Mark Vettel, Ski Zenski