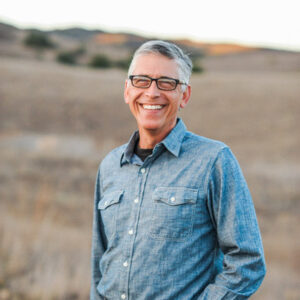 WELCOME to LCPC!
Rev. Timothy P. Avazian (Tim)
Email: Pastortim@lakesidepc.org
Tim has served in church ministries for over 35 years, pastoring in various Presbyterian congregations in Southern California. His longest tenure of 16 years was at Irvine Presbyterian Church as the Associate Pastor of Adult Ministries. For the past 7 years, Tim has served 3 congregations as their Interim Pastor, helping them navigate unique transitional circumstances.
Tim has been married for 35 years to his wife and best friend Karyn, who is a clinical psychologist in private practice in Rancho Bernardo. They have 4 adult children (Aaron, Lizzy, Emily, and Lauren) all in their twenties.
Growing up as a pastor's kid in Los Angeles, Tim has always loved being involved in the church. He is the grandson of Armenian immigrants, who came to the United States because of persecutions in their native Turkey. This has always had a great influence upon his life as he displays compassion toward others, especially for those who live and struggle on the margins of society.
For fun, Tim likes going on walks with his wife, especially down at the beach. They also like to go on vacations to the Mammoth Lakes area during the summer months, enjoying the fresh-air and mountain weather. He enjoys reading, hiking, being the family gardener and cheering for his favorite sports teams, the Dodgers and the Lakers.
Director of Music, Ron Hilley
email: office@lakesidepc.org
Ron leads the choir, Jr. praise team and Lakeside Children's Choir. After the departure of our organist, who went to be with the Lord, Ron has taught himself the organ and is currently filling in as organist, when not playing the keyboard.
In addition, Ron sings chorus with the San Diego Opera, and previously sang with the New York City Opera, New York Metropolitan Opera, and has toured throughout Europe, China, Japan and of course the USA. Ron served in the US. Army as Chaplin's Assistant.
Ron is an alumni of University of Alabama, with a BFA in Music and Art and received his MME from Samford University.

Director of Outreach,
Michael McKnight
email: outreach@lakesidepc.org
Michael's concentration is

in

the area of young family programs. He has over 20+years of experience in ministry and youth programs, from directing Kid's Night Out, Trunk or Treat, and launched the Read program with area local grade schools.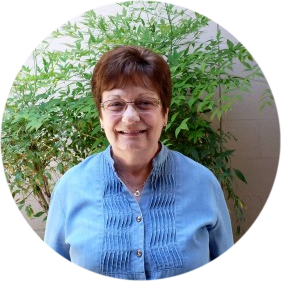 Director of Christian Education
email: office@lakesidepc.org
Pam She is an alumni of UCLA, with a BA in English, and then continued for a degree in Education. Pam leads the Sunday School at LCPC, Vacation Bible School, and coordinates the children's Christmas program at LCPC.
Church Administrator,
Silvia Serrano
email: office@lakesidepc.org
Silvia is our bright and cheery administrator who will greet you upon entering the church office. Among running the church office, ordering supplies, taking all calls, she creates our weekly worship bulletin,and Email blasts.