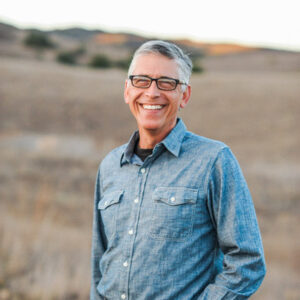 WELCOME to LCPC!
Rev. Timothy P. Avazian (Tim)
Email: Pastortim@lakesidepc.org
Tim has served in church ministries for over 35 years, pastoring in various Presbyterian congregations in Southern California. His longest tenure of 16 years was at Irvine Presbyterian Church as the Associate Pastor of Adult Ministries. For the past 7 years, Tim has served 3 congregations as their Interim Pastor, helping them navigate unique transitional circumstances.
Tim has been married for 35 years to his wife and best friend Karyn, who is a clinical psychologist in private practice in Rancho Bernardo. They have 4 adult children (Aaron, Lizzy, Emily, and Lauren) all in their twenties.
Growing up as a pastor's kid in Los Angeles, Tim has always loved being involved in the church. He is the grandson of Armenian immigrants, who came to the United States because of persecutions in their native Turkey. This has always had a great influence upon his life as he displays compassion toward others, especially for those who live and struggle on the margins of society.
For fun, Tim likes going on walks with his wife, especially down at the beach. They also like to go on vacations to the Mammoth Lakes area during the summer months, enjoying the fresh-air and mountain weather. He enjoys reading, hiking, being the family gardener and cheering for his favorite sports teams, the Dodgers and the Lakers.
irector of Music, Ron Hilley
email: office@lakesidepc.org
Ron leads the choir, Jr. praise team and Lakeside Children's Choir.
In addition, Ron sings chorus with the San Diego Opera, and previously sang with the New York City Opera, New York Metropolitan Opera, and has toured throughout Europe, China, Japan and the USA. Ron served in the US. Army as Chaplin's Assistant.
Ron is an alumnus of University of Alabama, with a BFA in Music and Art and received his MME from Samford University.

Volunteer
Michael McKnight
email: outreach@lakesidepc.org
Church Office:
email: office@lakesidepc.org
Office Hours: Monday-Friday
DIRECTORY:
Rev. Tim Avazian, Pastor
Ron Hilley, Director of Music
Janice Johnson Warren, Treasurer
Michael McKnight, Volunteer Outreach Coordinator
Suzy Smith, Caretaker
Linda Sunkel, Clerk of Session
Elders: Glen Bauer, Lisa Hultman, Sheila King, Joanne Laird, Gary MacDonald, Gerie Morrin, Garry Smity, John Sunkel, Cindy Wheeler,
Deacons: Shirley Wilson, Evan Hilley, Ed Wilson, Chris Crawford, Norma Sibbet, Jan Warren, Marilyn Gilbert, Suzy Smith; Nancy Adams