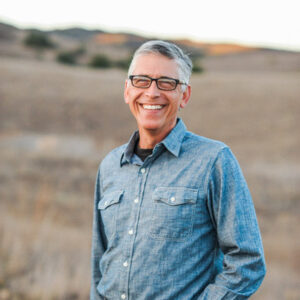 WELCOME!
LCPC new Pastor begins November 2nd, 2020
Rev. Timothy P. Avazian (Tim)
has served in church ministries for over 35 years, pastoring in various Presbyterian congregations in Southern California. His longest tenure of 16 years was at Irvine Presbyterian Church as the Associate Pastor of Adult Ministries. For the past 7 years, Tim has served 3 congregations as their Interim Pastor, helping them navigate unique transitional circumstances.
Tim has been married for 35 years to his wife and best friend Karyn, who is a clinical psychologist in private practice in Rancho Bernardo. They have 4 adult children (Aaron, Lizzy, Emily, and Lauren) all in their twenties.
Growing up as a pastor's kid in Los Angeles, Tim has always loved being involved in the church. He is the grandson of Armenian immigrants, who came to the United States because of persecutions in their native Turkey. This has always had a great influence upon his life as he displays compassion toward others, especially for those who live and struggle on the margins of society.
For fun, Tim likes going on walks with his wife, especially down at the beach. They also like to go on vacations to the Mammoth Lakes area during the summer months, enjoying the fresh-air and mountain weather. He enjoys reading, hiking, being the family gardener and cheering for his favorite sports teams, the Dodgers and the Lakers.
Rev. Alan W. Deuel
is the Interim Pastor through the end of October 2020. We are so greatful and blessed to have had Rev. Alan during our search for a full time Pastor.
Rev. Alan has served four churches in California and Colorado during his ministry in the Presbyterian Church U.S.A. He received his M.Div. from Princeton Theological Seminary and his D.Min. from San Francisco Theological Seminary. He and his wife are native Californians. He is married to Nancy and they have two grown sons both of whom are married. Rev. Deuel and Nancy have five grandchildren. His favorite scripture is: "If God is for us, who can be against us? He who did not spare his own Son, but gave him up for us all – how will he not also, along with him, graciously give us all things?" Romans 8:31-32
Ron leads the JoyFul Noise Choir, Jr. Praise Team and Lakeside Children's Choir. In addition, Ron sings chorus with the San Diego Opera, and previously sang with the New York City Opera, New York Metropolitan Opera, and has toured throughout Europe, China, Japan and of course the USA. Ron served in the US. Army as Chaplin's Assistant.
Ron is an alumni of University of Alabama, with a BFA in Music and Art and received his MME from Samford University.

Director of Outreach,
Michael McKnight
Michael's concentration is
in
the area of young family programs. He has over 20+years of experience in ministry and youth programs, from directing Kid's Night Out, Trunk or Treat, and launched the Read program with area local grade schools.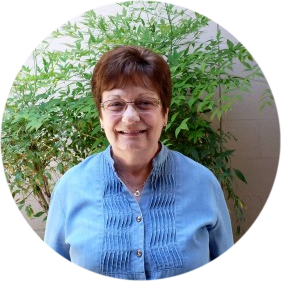 Director of Christian Education
Pam She is an alumni of UCLA, with a BA in English, and then continued for a degree in Education. Pam leads the Sunday School at LCPC, Vacation Bible School, and coordinates the children's Christmas program at LCPC.