FALL SALE
Every year the Prayer Quilt Ministry holds a fall sale. The proceeds from the fundraiser go toward supplies for making new quilts and baby items. If you want to purchase items or have questions please contact Carol Vacin (PQM coordinator) at 619/851-8774.
The virtual fundraiser ends
DECEMBER 5, 2020
. All items are handmade and donated by the PQM ladies. The prices are very reasonable. Happy shopping!
#1 Aprons
$10.00 ea
SOLD – Solid bright yellow apron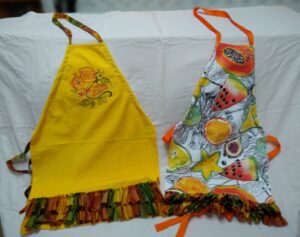 #2 Baby Knit Sweater & Hat Sets & Hoodie
$10.00 ea
SOLD-Baby blue sweater with hat (top right of photo).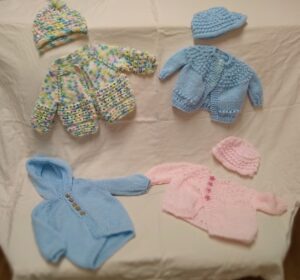 #3 Blue and Lace Decorator Pillow
$5.00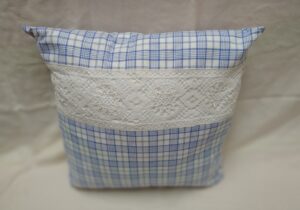 #4 Blue Fabric Totes
SOLD OUT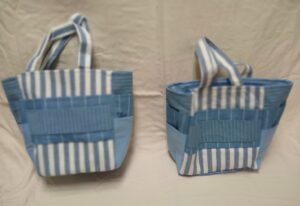 #5 Blue Flannel Boat Quilt
$25.00
Size: 42 in. x 54 in.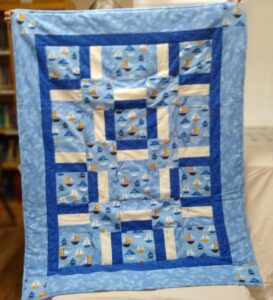 #6 Bowl Cozies
$8.00 ea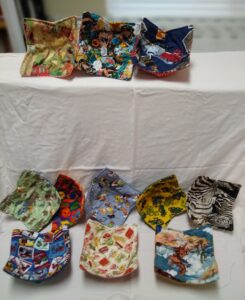 #7 Child Purses & Coin Holder
Purses – $5.00 ea
Coin Holder – $2.00 ea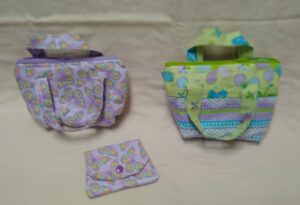 #8 Child's Crocheted Purse
$8.00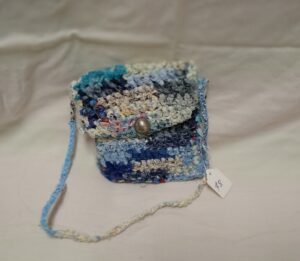 #9 Fabric Cross-Body Purses
$12.00 ea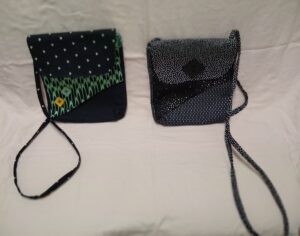 #10 Fabric Totes, Small & Medium
$12.00 ea
Size:
Small 10 in x 11 in, 6 pockets
Med. 15 in x 12 in, no pockets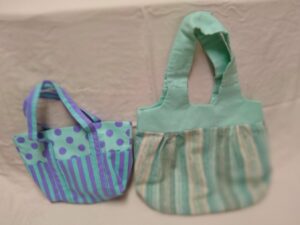 #11 Hand Crocheted Adult Headbands
$4.00 ea
SOLD – burgundy headband in top row in the middle and purple headband in middle row on the right side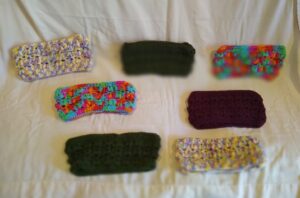 #12 Hand Crocheted Child Headbands
$3.00 ea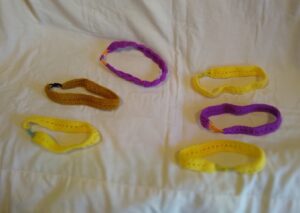 #13 Hand Knit Cap & Ear Warmers
$4.00 ea
SOLD-cream/tan ear warmer on far left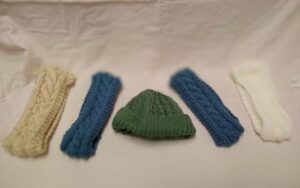 #14 Hand Stitched Lap Quilt
$13.00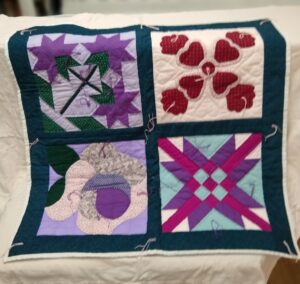 #15 Handmade Beaded Bracelets
Make Us an offer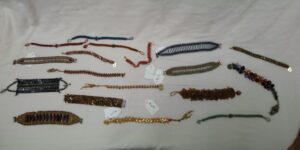 #16 Handmade Beaded Jewelry, Assorted
Make Us an Offer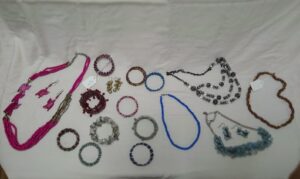 #17 Homemade Jam, Jellies, Relish* and Applesauce
Pint size – $4.00 ea,
Quart size-SOLD OUT
Relish – Zucchini relish – $5.00 ea
Jams –$4.00 ea
Plum, Plum/Peach, Strawberry,
Plum/Strawberry, Peach, Blackberry, Strawberry/Raspberry,
Apricot/Strawberry, &
Orange Marmalade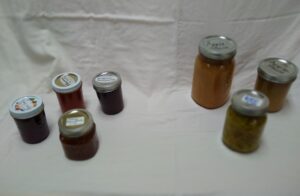 #18 Large Fabric Totes
$20.00
Size 18 in x 14 in
SOLD – Dinosaur Black & White, 7 pockets
AVAILABLE – Green & White, 5 pockets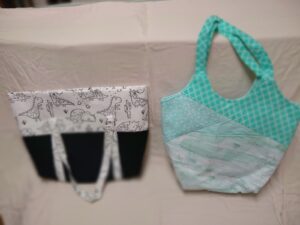 #19 Largest Fabric Totes
$23.00 ea
Size: 20 in x 16 in
Seashell, 6 pockets
Stripes, 7 pockets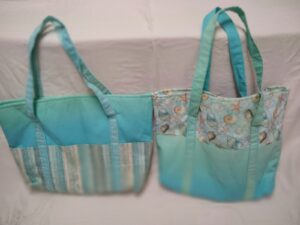 #20 Patriotic Wall Hanging-Lap Quilt
$17.00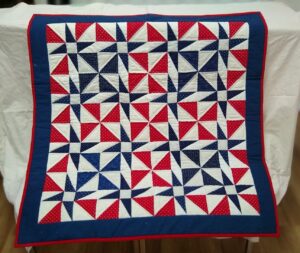 #21 Pillowcase Sets
$8.00 ea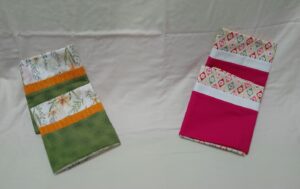 #22 Potholders,
Four (4) Medium
Two (2) Blue Trivets
$3.00 ea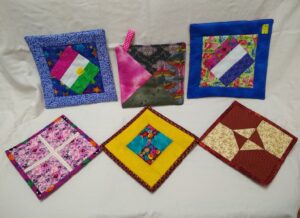 #23 – Scrubbies
Fan favorite for washing dishes!
$2.00 ea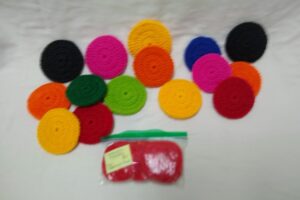 #24 Small Potholders
$2.50 ea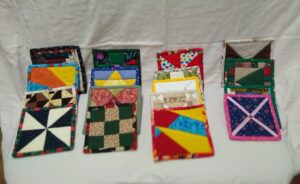 #25 Table Mat
$6.00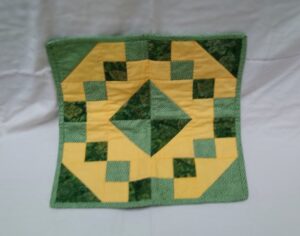 #26 Zippered Fabric Totes
$18.00 ea
Size: 10 in x 14 in
Butterflies, 7 pockets
Chickens, 7 pockets – SOLD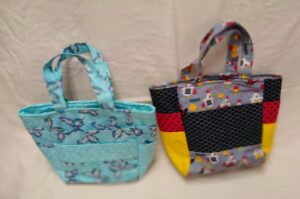 Thank you for participating in our first Virtual PQM Sale.
We greatly appreciate your support.
Prayer Quilt Ministry
"Inspired Hands"
The purpose of this ministry is to promote prayer through the use of quilts. These quilts are made as a gift of love for someone in special need of prayer.
LCPC joined the Prayers and Squares Prayer Quilt Ministry in December of 2005 and began making quilts in January of 2006. We are always looking for quilters, knitters/crocheter or anyone who wants to help. We meet on Mondays from 10:00 AM to noon-ish in Rooms 1 & 2.
The ministry continues to support several outreach programs through assisting the Military Outreach Ministries (M.O.M.) by sewing, knitting, and crocheting baby items for expectant mothers of the junior enlisted personnel. We donate a variety of items that have been made to M.O.M. on a monthly basis. We make baby layette sets (flannel receiving blankets, burp cloths, and bibs) for the M.O.M. office on a quarterly basis.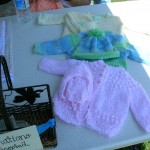 In addition to the baby shower items for San Diego M.O.M. the PQM have also taken leftover fabric scraps to make dog and cat items from old pillowcases and then donate the handmade items to the local animal shelter. Remember, the PQM is open to any church or community member who is interested in assisting the quilting group or the MOM baby showers. The members of PQM are proud to serve our Lord with our hands and hearts. Prayer quilts are a beautiful reminder that love of friends and even strangers who care can bring profound Hope and Comfort in times of challenge