WELCOME!
We are "LCPC"
Lakeside Community
Presbyterian Church
9908 Channel Road, Lakeside, CA 92040
619/443-1021
Complimentary coffee time @ 9:30AM, Worship at 10AM
(a blend of traditional and contemporary service)
Adult Sunday School at 11:15 am, currently on summer break
Children's Sunday School during worship service
Download our FREE APP: LCPC Lakeside CA
APP download info: Google users (Android) can download directly from the Google Store.
Apple users (iOS) must first download the Sharefaith APP and then locate LCPC Lakeside CA.
We invite you to join us this Sunday as we learn together about God
and what that means in our lives.
Come and discover God's plan for you.
"Consider This…" page for further insight and questions pertaining to this week's service
To view live streaming on Sunday's at 10:00am go to:
YouTube https://www.youtube.com/channel/UCEDVzMDlSUqclWmmb-YRTUA/featured;
website provides the recorded sermon. Be sure to subscribe to us on YouTube!
If you are having difficulty with finding us on Youtube, downloading our Phone App, or Online Giving we have people available to help with your questions.
Contact the church office and we will connect you with someone who can help assist you
2021 SUMMER PRAYER SCHEDULE
With our summer schedules
changing along with our routines, we invite you
to stay connected as a church through prayer.
Next 12 weeks, pray three times per day;
Morning Prayer
"Today Lord, I yield myself to you. May your will be my delight today. May you have your perfect sway in me. May your love be the pattern for my living. I surrender to you my hopes, my dreams, my ambitions. Do with them what you will, when you will, as you will. I place into your loving care my family, my friends, my future. Care for them with the care I can never give. May you establish your kingdom through my word, my hands, my feet , for Jesus' sake. amen.
Mid-Day Prayer at 12:12 pm.
Our Father. who are in heaven, hallowed be Thy name; Thy Kingdom come; They will be done on earth as it is in heaven. Give us this day our daily bread; and forgive us our debts, as we forgive our debtors; and lead us not into temptation, but deliver us from evil. For thine is the kingdom and power and the glory Amen.
Evening Prayer (based on John 17:20+)
I pray for all who believe in Jesus. May we be one, just as God, the Father, God the Son and God the Holy Spirit are one. May our unity in Christ be a light to the world, so that the world may see Chist in us, and know Christ through us. May we be united with our sisters and brothers in Lakeside, in East County, in our nation and around the world. May all glory be given to God the Father, through Jesus Christ, our Savor who with the Holy Spirit lives and reigns, one God, in glory everlasting. Amen.
PRAYER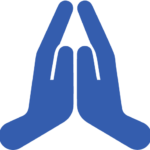 Prayer is powerful.
Hurting, scared, anxious, lonely, or needing to talk? We are here for you. We have created an online prayer request. You can choose to have your prayer be private or posted, the choice is yours.
LAKESIDE COMMUNITY
PRESBYTERIAN CHURCH
9908 CHANNEL ROAD
LAKESIDE, CA 92040
619/443-1021
"A Confessing Presbyterian Church"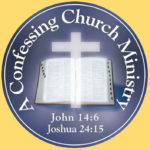 Sola Scriptura – Sola Gratia – Solo Fide – Solus Christo – Soli Deo Gloria
Your generosity of gifts are extremely important and will be used for the purpose of spreading the Gospel.
Our secure online GIVE protects all information so you can have confidence and peace of mind when giving.
CHILDREN'S CENTER (PRESCHOOL

)