LCPC MISSION STATEMENT
"We Love God, Love People, and Make Disciples of Jesus"
LCPC VISION STATEMENT
"Growing in love for Christ and for our neighbors through
worship, community, and service."
LATEST UPDATES
CHRISTMAS SERVICE TIMES:
**Dec. 24th, Christmas Eve Service will be at 4:00 PM**
**Dec. 25th, Christmas Day Service will be at 11:00 AM**
**Jan. 1st, New Year's Day Service will be at 11:00 AM**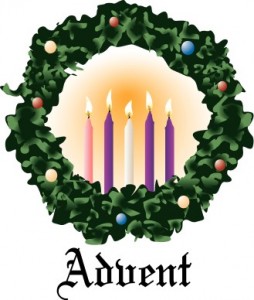 Welcome! We are glad that you are here today. We invite you, family, and neighbors as we celebrate the greatest gift of all:
Jesus the Messiah. Christmas from Around the World on December 18
Christmas Eve, Lessons & Carols Service at 4pm
Christmas Day Service at 11am
New Year's Day Service
at 11am
We invite you also to the annual Lakeside Presbyterian Children's Center Christmas Program Tuesday, December 13 at 5:00PM We hope to see you again for our celebration!
M.O.M. CHRISTMAS STORE SIGN-UP LCPC will be hosting the MOM Christmas Store on the late afternoon and evening of Thursday, December 15. Sign-ups on the patio today and Dec. 11. Look for the MOM table on the patio.
LAKESIDE'S

SPIRIT OF CHRISTMAS

ON MAINE AVE

– SAT 12/3
LCPC will have a photo opportunity booth for families to take a Christmas photo at Lakeside's Spirit of Christmas, Saturday December 3rd from 3:00PM to 7:30PM. We will need volunteers to welcome the public and give away a Christmas ornament in our booth.
WOMEN'S DAY IN THE PARK MONDAY, DECEMBER 5 – BALBOA PARK
All ladies are welcomed to join us for an afternoon in Balboa Park. We will carpool from the church at 11:30 AM, or if you want to drive yourself, we will meet at the Old Globe Christmas tree at 12:15PM. We will walk-about and look at the Christmas decorations, visit the Mingei International Art Gallery (free), and eat lunch (bring your money). Please see Linda Sunkel or Sheila King if you can be a carpool driver. This outing will be cancelled in the event of rain.
~~~~~~~~~~~~~~~~~~~~~~~~~~~~~~~~~~~~~~~~~~~~~~~~~~~~~~~~~~~~~~~~~~~~~
CURRENT SUNDAY SERIES, "GOSPEL ACCORDING TO MARK"
ADULT SUNDAY SCHOOL CLASS – "It's a Wonderful Life" study
Room 1 & 2 at
11:00 AM
MEN'S BIBLE STUDY
Monday of the month at 7:00pm.

Essential Truths of the Christian Faith

by R.C. Sproul.
WOMEN'S BIBLE STUDY
Women's Bible Study concluded our five-week series,

The War Room

. This study was wonderful with "humor and heart" as we explored the power prayer can have on friendships, marriages, parenting (or grandparenting), careers and every other area of our lives. Stay tune as we prepare for our next study.
EAT AND GREET – SPECIAL LUNCH…ENJOY A HAM COOKED CHRISTMAS MEAL
Dec. 18th @ 12:15PM lunch, refreshment, devotional, BINGO, and a complimentary pantry bag of non-perishable food. We have bags that require a kitchen and bags that do not require a kitchen. Please considering coming and invite a friend.
LCPC
offers indoor worship along with live streaming.
LAKESIDE COMMUNITY PRESBYTERIAN CHURCH
9908 Channel Road, Lakeside, CA 92040
619-443-1021
www.lakesidepc.org
Email: office@lakesidepc.org
Rev. Timothy Avazian (Tim)
Worship Service begins at 9:45 AM
Children's Sunday School during Service
Adult Sunday School at 11 AM
Complimentary coffee,
BEFORE & AFTER our Worship Service!
Questions or needing spiritual support. Please email us at office@lakesidepc.org,
call us at 619 443-1021, or complete an online prayer request.
PRAYER
"Rejoice always, pray continually, give thanks in all circumstances;
for this is God's will for you in Christ Jesus."
1 Thessalonians 5:16-18
Please visit our prayer page and lift up the prayer requests sent to us via our website then click on the praying hand to encourage those seeking our good and gracious Father through intercessory prayer by the people of God.
If you would like prayer, after the worship service, Elders and Deacons will be available for prayer.
OPPORTUNITIES TO STUDY THE WORD
(For the safety of all: we ask that masks be worn for unvaccinated
and vaccinated when indoors)
BIBLE STUDY WITH THE PASTOR