Meet Our Staff –
LCPC is currently being pastored by two wonderful pulpit supply Pastors: Randy Yenter, and Jim Rauch. Both Pastors will continue to serve as pulpit supply through October 2018.
Van Elliott, continues to serve as our Pastoral Assistant for Pastoral Care

, Van grew up in Norwell, a small town southeast of Boston, Massachusetts.

He began college at Purdue University to become an electrical engineer, but received Christ as his Savior during the first year. During the second year he committed his life to full-time ministry for the Lord. While at Purdue he met and married his wife, Maxine.
Van graduated from Purdue with a B.S. in mathematical statistics, and continued there, receiving a M.S. in speech and psychology. After receiving his theological training at Denver Seminary, he was awarded a M.Div. degree. Van also holds the professional designation of Certified Financial Planner® Van and Maxine joined Lakeside Community Presbyterian Church in 2003 and in 2009 Van joined the church staff as Pastoral Assistant. His principal "hobby" is his 2,500+ hours as a private pilot, instrument-rated, in his Piper Cherokee as he carries out ministry activities in the Pacific Southwest.
Dr. Bob Mentze retired September 2018having served LCPC since 1984. Thank you Bob for all of the years you served faithfully!

Bob was awarded the Phi Kappa Phi Fellowship for graduate study and attended San Francisco Theological Seminary in San Anselmo, California, where he received his Master of Divinity degree.
During seminary, he served as Youth Director at the Marin Covenant Church in SanRafael. Bob was ordained in 1977 and served the Westminster Presbyterian Church of Escondido, CA as Associate Pastor for Youth and Christian Education. In 1984, Bob began his pastorate at the Lakeside Community Presbyterian Church. He was the co-founder of the Lakeside Ministerial Association and Lakeside Christian HELPS Center. Bob also served as Adjunct Professor of Reformed Worship at Bethel Theological Seminary, San Diego. He holds the degree of Doctor of Ministry from Westminster Theological Seminary. He is the author of the published book,

Music Magnifies the Message

!
Parish Associate (Retired), Pastor Don Newhouse
Don is the son of career Presbyterian missionaries to Cameroon, West Africa. His first 10 years of life and 4 years of early education were on the mission field.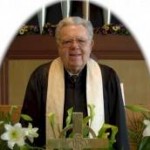 Don received a Bachelor of Arts degree from Whitworth College in Spokane, Washington. Don attended and graduated from Louisville Presbyterian Theological Seminary with a Master of Divinity degree and was ordained in 1960. Don returned to pastoral ministry in 1994 as Pastoral Assistant at Lakeside Community Presbyterian Church.

Director of Outreach,
Michael McKnight
Michael's concentration is
the area of young family programs. He has over 20+years of experience in ministry and youth programs, from directing Kid's Night Out, Trunk or Treat, and launched the Read program with area local elementary schools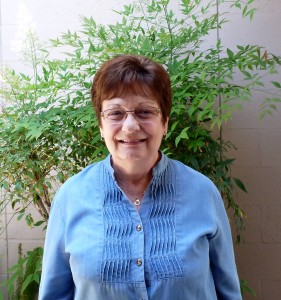 Director of Christian Education
Pam is a native So. Calif., spending most of her life in the San Diego area. She is an alumni of UCLA, with a BA in English, and then continued for a degree in Education.

Pam leads the Sunday School at LCPC, Vacation Bible School, and coordinates the children's Christmas program at LCPC.

RON HILLEY,

Janice Warren, Treasurer
Suzy Smith, Caretaker