Pastor Randy Yenter
is our interim pastor and has been
a
Pastor within the Presbyterian church for over 30 years. Prior to coming to LCPC, Randy was the Pastor for over 25+ years at Trinity Church in Spring Valley. Randy is an alumni of Fresno State with a BA in Radio & Television, and received his Master's of Divinity at Fuller Theological Seminary.
Ron leads the JoyFul Noise Choir, Jr. Praise Team and Lakeside Children's Choir. In addition, Ron sings chorus with the San Diego Opera, and previously sang with the New York City Opera, New York Metropolitan Opera, and has toured throughout Europe, China, Japan and of course the USA. Ron served in the US. Army as Chaplin's Assistant.
Ron is an alumni of University of Alabama, with a BFA in Music and Art and received his MME from Samford University.

Director of Outreach,
Michael McKnight
Michael's concentration is
in
the area of young family programs. He has over 20+years of experience in ministry and youth programs, from directing Kid's Night Out, Trunk or Treat, and launched the Read program with area local grade schools.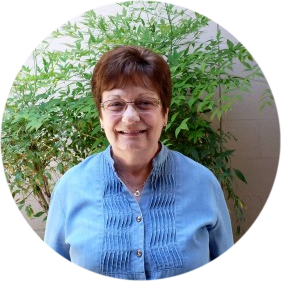 Director of Christian Education
Pam She is an alumni of UCLA, with a BA in English, and then continued for a degree in Education. Pam leads the Sunday School at LCPC, Vacation Bible School, and coordinates the children's Christmas program at LCPC.