"Lakeside Community Presbyterian Church welcomes you. We are focused on the Bible as our sole source of authority for faith and life. It is our deep desire to grow in faith as follower's of Jesus Christ. Our desire is to strengthen each other as we "up reach" in our relationship with Christ, in reach as we mature in faith, and demonstrate an outreach servant's heart to share the love of Jesus. We are a mosaic: each one different and with different gifts. Alone, we could only accomplish a little bit; but together, God fashions us into a wonderful work for His glory. May God richly bless you as you seek to follow Christ the Lord!" Pastor Dr. Bob Mentze.
Join us each Sunday for Worship Service at 9:30 am, a blend of traditional and contemporary service and music, followed by complimentary refreshments. Sunday school at 11:00 am, nursery available. Located at 9908 Channel Road, Lakeside, CA 92040. 619/443-1021
We are a Bible believing Church.
.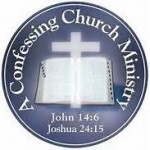 Sola Fide – Sola Gratia – Sola Christo – Sola Scriptura – Soli Deo Gloria

Sermons & Anthems
Jun 19, 2016

"You and Your Big Mouth" (Deuteronomy 8:10-14, 17-18; James 4:11-17)

Jun 12, 2016

"One Big Selfish Mess" (1John 4:1-6, James 4:1-10)

Jun 5, 2016

"How to Prevent Forest Fires" (Proverbs 4:23-27; 18:6-8; 20:19, James 3:1-12)

May 29, 2016

"The Message of Music" (1 Chronicles 16:7-11. 23-26)

May 22, 2016

"Two Sides of the Coin" (Ephesians 2:1-10, James 2:14-26)
Email: office@lakesidepc.org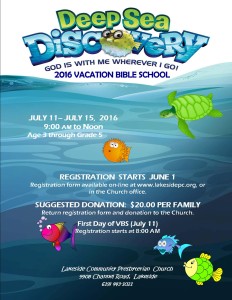 ENROLLMENT FORM NOW AVAILABLE:
Did you know we have a CHILDREN'S CHOIR?
Open to all children elementary age. Meet's Sunday's Noon to 12:30 & led by our Youth Director Tyler & his wife Krista.