"Lakeside Community Presbyterian Church welcomes you. Please come and grow with us as we respond to the love of Jesus Christ. May God richly bless you as you seek to follow Christ the Lord!" Pastor Dr. Bob Mentze.
Join us each Sunday for Worship Service at 9:30 am, a blend of traditional and contemporary service and music, followed by complimentary refreshments. Sunday school at 11:00 am, nursery available. Located at 9908 Channel Road, Lakeside, CA 92040. 619/443-1021
We are a Bible believing Church.
.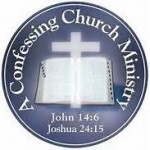 Sola Fide – Sola Gratia – Sola Christo – Sola Scriptura – Soli Deo Gloria

Sermons & Anthems
Dec 4, 2016

'Three Crowns" (Hebrews 2:1-10, Luke 2:21-38)

Nov 27, 2016

Star of Wonder" (Psalm 8:1-9, Matthew 2:1-12)

Nov 20, 2016

"The Importance of a Good Memory" (2 Peter 1:3-15, Deuteronomy 8:11-20)

Nov 13, 2016

"Are Christians Intolerant?" (Rev. 2:1-7, Philippians 1:3-11)
Mission Aviation Fellowship
Email: office@lakesidepc.org
Dec. 9th Christmas Concert
7PM in the Sanctuary. No admission charge, donations kindly accepted.
Military Outreach Ministry
Christmas Store for active military families. Including free horse drawn sleigh rides for military children.
Christmas on Maine St. Lakeside
Everyone invited our church will have a craft booth for children.
PRAYER TIME ~
Tuesdays 5:55 PM to 6:30 PM
Pray for our country, community, families, each other. Meet in the Sanctuary.
POWER in PRAYERS
Do you have a prayer request or answered prayer to share as part of the "Prayers of God's People"?
LCPC has multiple opportunities to unite in prayer: join us each Sunday to pray together, complete a green card on Sunday, or go to the

Link

page on this website and complete the contact form.
Together we can unite in prayer.