Worship the Message & Music
Worship Service is also on YouTube look for
"LCPC Lakeside Community Presbyterian Church"
WELCOME! We are "LCPC"
Presbyterian Church
9908 Channel Road, Lakeside, CA 92040
Sunday at 9:30am
currently worship is online only
(a blend of traditional and contemporary service)
Children's Sunday School at 9:30am (on pause)
ZOOM Adult Sunday School at 11:00am
beginning July 12th use the attached link for sign up or
Contact the church for information
About Us, Upcoming Events & More
Download our FREE APP: LCPC Lakeside Community Presbyterian Church
DEVOTIONS
New post! 7/9/2020
by Rev. Alan W. Deuel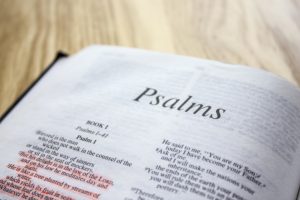 LEARNING
GROWING YOUR FAITH
MINISTRIES
Kids to Adults & More
Children's Storytime – Series "The Secret of the Hidden Sco

lls…Book 2″
https://youtu.be/wqTak2F71yI
JOIN OUR FREE VIRTUAL VBS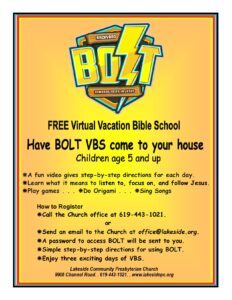 BLOG
One Person's Journey of Faith
Ups, downs and in-between
but always in God's hand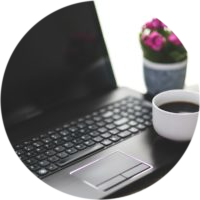 Prayer is powerful.
Hurting, scared, anxious, lonely, or needing to talk? We are here for you. We have created an online prayer request. You can choose to have your prayer be private or posted, the choice is yours. Once reviewed, Lakeside Community Presbyterian members will pray for you.
In hard times and in times of rejoicing, it is important to remember God's love for us. Thank you for sharing this time in your life with us.
LAKESIDE COMMUNITY
PRESBYTERIAN CHURCH
9908 CHANNEL ROAD
LAKESIDE, CA 92040
619/443-1021
"A Confessing Presbyterian Church"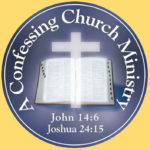 Sola Scriptura – Sola Gratia – Solo Fide – Solus Christo – Soli Deo Gloria
CHILDREN'S CENTER (PRESCHOOL)
Director Shawn Santo, Children's Center Director for more information

.
Openings available give us a call at (619)443-2887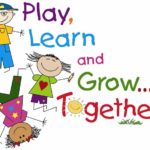 UPDATE – Children's Center is open
Effective Monday June 1st hours are 7:15 a.m. to 5:00 p.m