WELCOME!
We are "LCPC"
Lakeside Community

Presbyterian Church
9908 Channel Road, Lakeside, CA 92040
619/443-1021
Rev. Timothy Avazian (Tim)
Worship Service at 9:45AM
Adult Sunday School at 11:00 am
Children's Sunday School during worship service
Watch our latest sermons and grow with us!
Our foundation is based on solid rock, Jesus Christ.
SERMONS
Come and discover God's plan for you.
Worship Service will begin at 9:45AM
Adult Sunday School at 11:00 am
Children's Sunday School during worship service
Men's and Women's Bible Studies throughout the week
Serving the Community with a monthly free lunch and food pantry bag
To view live streaming go to:
YouTube https://www.youtube.com/channel/UCEDVzMDlSUqclWmmb-YRTUA/featured;
website provides the recorded sermon. Be sure to subscribe to us on YouTube!
Download our FREE APP: LCPC Lakeside CA
APP download info: Google users (Android) can download directly from the Google Store.
Apple users (iOS) must first download the Sharefaith APP and then locate LCPC Lakeside CA.
If you are having difficulty with finding us on Youtube, downloading our Phone App, or Online Giving we have people available to help with your questions.
Contact the church office at (619) 443-1021 and we will connect you with someone who can help assist you.

VACATION BIBLE SCHOOL SATURDAY JULY 16
Welcome to LCPC one day Saturday Bible Boot Camp! The children will participate in age related groups. The one day Bible camp is designed to encourage kids to get back to nature as they learn to walk with God. Parents are welcomed to participate with their child, if they so choose, or drop their child/children off. "Guides" our adult volunteers will share the story of the Good Samaritan, assist the children as they make awesome nature crafts, play games, sing songs, and go on the "Great Adventure Hike" which includes water play, around the church grounds as they make discoveries about God. At the conclusion of the Saturday VBS, we will have a hamburger & hot dog BBQ for the children, parents, volunteers, and the church congregation. Registration will begin in June.
PRAYER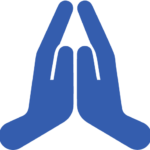 Prayer is powerful.
Hurting, scared, anxious, lonely, or needing to talk? We are here for you. We have created an online prayer request. You can choose to have your prayer be private or posted, the choice is yours.
LAKESIDE COMMUNITY
PRESBYTERIAN CHURCH
9908 CHANNEL ROAD
LAKESIDE, CA 92040
619/443-1021
"A Confessing Presbyterian Church"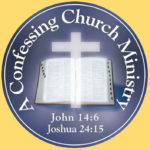 Sola Scriptura – Sola Gratia – Solo Fide – Solus Christo – Soli Deo Gloria
Your generosity of gifts are extremely important and will be used for the purpose of spreading the Gospel.
Our secure online GIVE protects all information so you can have confidence and peace of mind when giving.
CHILDREN'S CENTER (PRESCHOOL

)