"Lakeside Community Presbyterian Church welcomes you. Please come and grow with us as we respond to the love of Jesus Christ. May God richly bless you as you seek to follow Christ the Lord!" Pastor Dr. Bob Mentze.
Join us each Sunday for Worship Service at 9:30 am, a blend of traditional and contemporary service and music, followed by complimentary refreshments. Sunday school at 11:00 am, nursery available. Located at 9908 Channel Road, Lakeside, CA 92040. 619/443-1021
We are a Bible believing Church.
.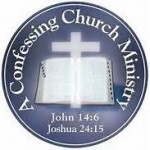 Sola Fide – Sola Gratia – Sola Christo – Sola Scriptura – Soli Deo Gloria

Every 2nd & 4th Tuesday of the Month
Pray for our country, community, families, each other. Meet in the Sanctuary.
LCPC has multiple opportunities to unite in prayer: join us each Sunday to pray together, complete a green card on Sunday, or go to the

Link

page on this website and complete the contact form.
Together we can unite in prayer.
Be sure to "Like" us when following on Facebook
Email: office@lakesidepc.org
Sneak peek at a worship service
COMMUNITY EVENTS
MEET & GREET
Community Outreach
Free lunch followed by Bingo, come meet your neighbors in the community….All are welcome.
Vacation Bible School sign up NOW….
VBS Starts July 10-July 14th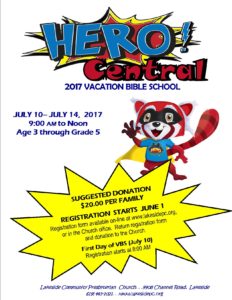 Jun 18, 2017

170618 "Fathers, Mothers, and Other Communicators" (Deut. 5:16, Isaiah 66:12-13, 1Thess. 2:6b-13)

Jun 11, 2017

170611 "How to Change" (Philippians3:7-14, Philemon 1-25)

Jun 4, 2017

170604 "Skinning the Wire" (Acts 2:1-11, John 14:15-26; 16:5-11)

May 28, 2017

170530 "Reaching for Excellence!" (Matthew 23:1-12 and Matthew 23:13-28)

May 21, 2017

170521 "Why Do You Worry?" (Isaiah 26:1-4, Matthew 6:25-34)
OUR SUNDAY SERVICE WILL BE ON LINE.
WE ARE VERY EXCITED TO HAVE YOU JOIN US, WHETHER IN PERSON OR ONLINE.