"As Ye Sow"
Community
Garden
Community Garden

The garden is now open to the Community. If you are interested, please review and complete the downloaded rules and application.
Click on the link (blue font) for the PDF file.

A Need is Seen
In 2010 members from our congregation prayed about enlarging the community garden. These dedicated individuals visited various community gardens around San Diego County and from there developed a plan to use the vacant field on church property as the future home of a community garden.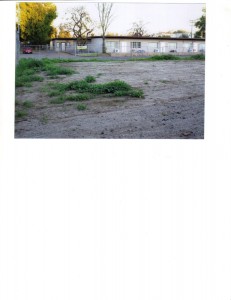 From the humble beginnings the Garden Ministry and several volunteers cleared the vacant field, built raised beds, installed water lines, built a shed and held a dedication. The Lord has blessed this garden with abundant vegetables and 2011 we harvested our first crop.
Our new beds offer larger plots for sprawling plants such as squash and melons. We have added several raised beds for those unable to bend down to care for their garden. Future plans include extending the main water line to the length of the garden, completing the last phase of the fencing and installing a large double gate.
Work days are Saturday mornings, but on any given day you will see some gardeners tending their plots, pulling weeds from the common areas, filling the water barrel or just checking to make sure all is well in the garden dedicated to helping others thrive.
We are very encouraged at the amount of produce we have been able to donate to the local H.E.L.P. Center since we began this ministry. There is a great need for nutritious and fresh foods for the less fortunate in our community and this garden is aiding in filling in the gap.